Roadmap
Easily create and share your roadmap in just a few clicks. Prioritize feedback and communicate your big picture.
Accessing the roadmap
The roadmap feature is enabled by default on all new Nolt boards. Anyone can access it via the board menu, as shown below.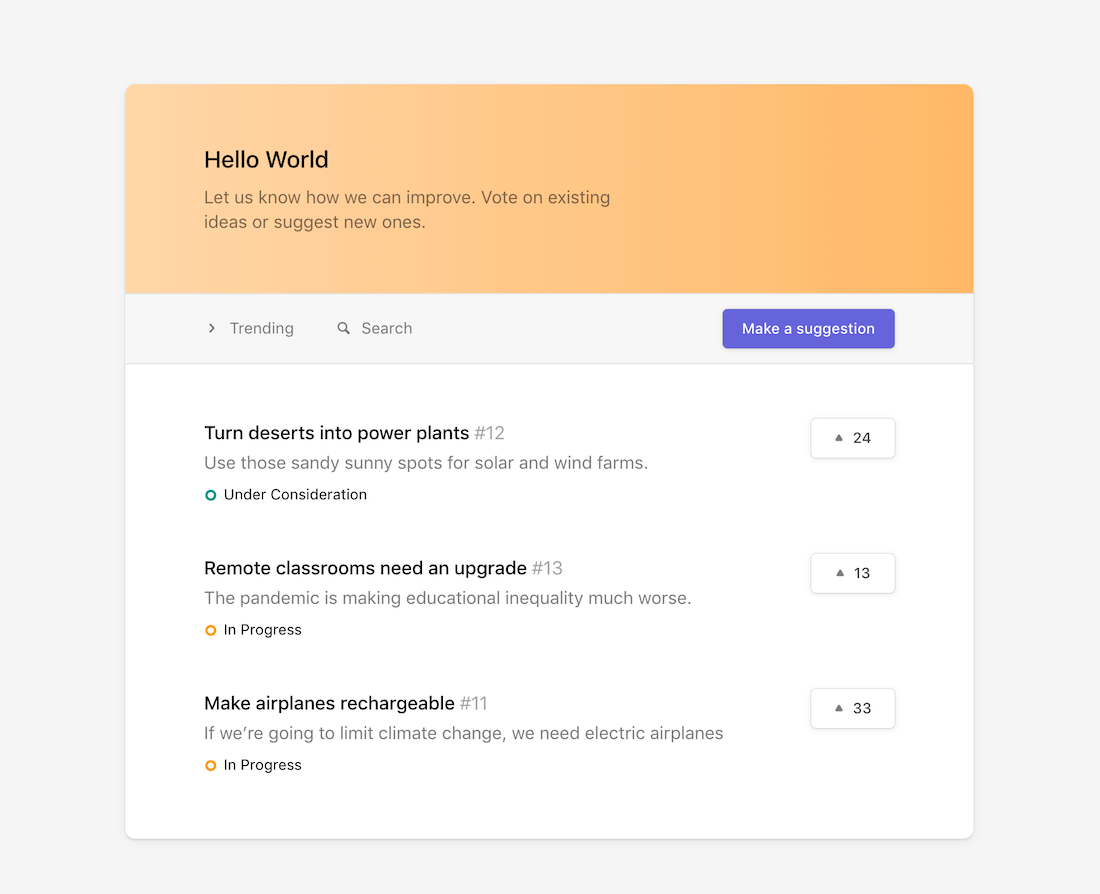 From the board homepage, click on the first menu item.
Select Roadmap.
The roadmap view
Map your progress on a simple and easy-to-read timeline.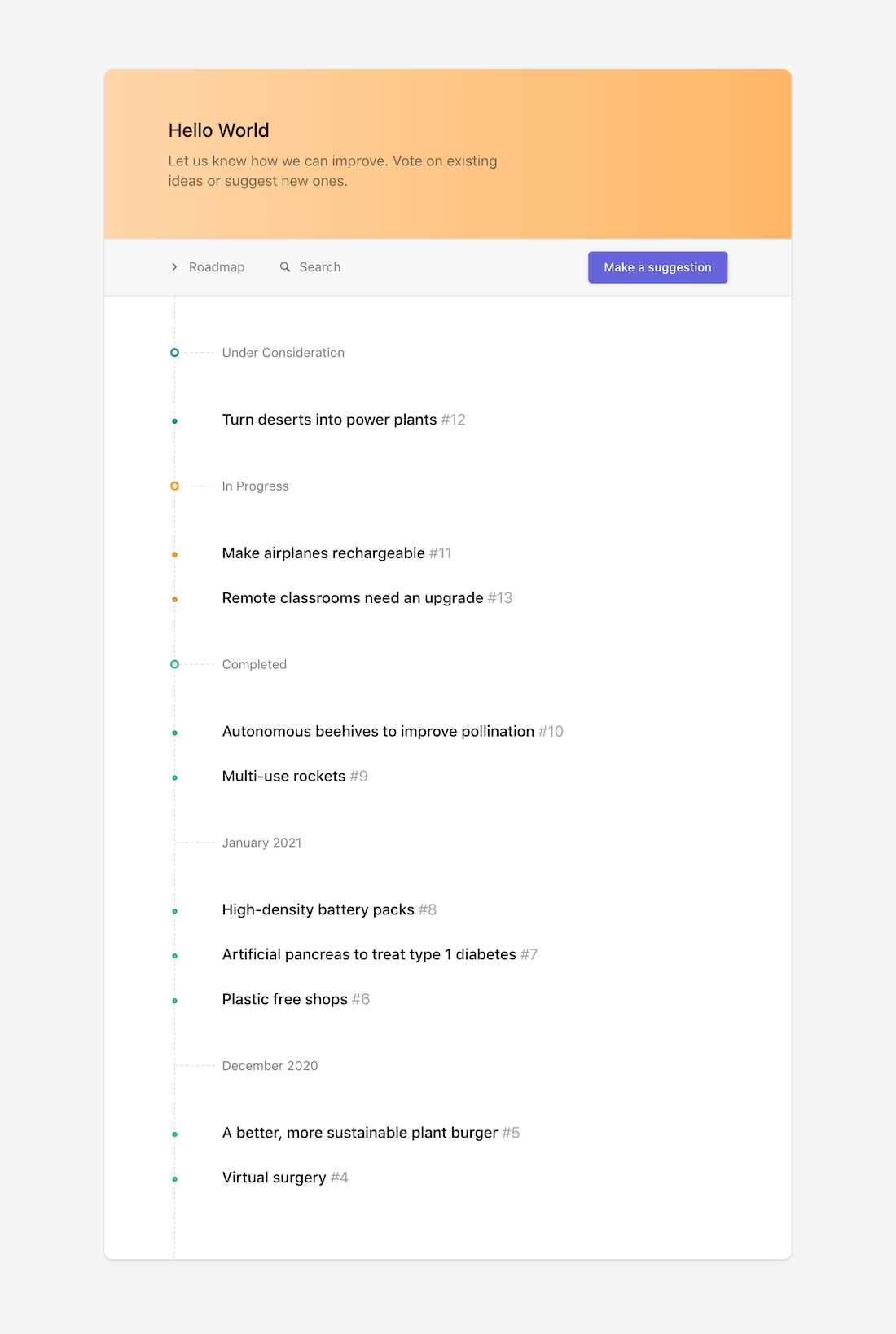 Completed is a system status that closes posts, removing their view from the board homepage. In the roadmap view, completed posts are grouped by month for a clearer overview.
To change the order of your statuses on the roadmap view, see Statuses.
Adding a post to the roadmap
To change a status of a post and add it to the roadmap, open the post and select a value from the Status dropdown.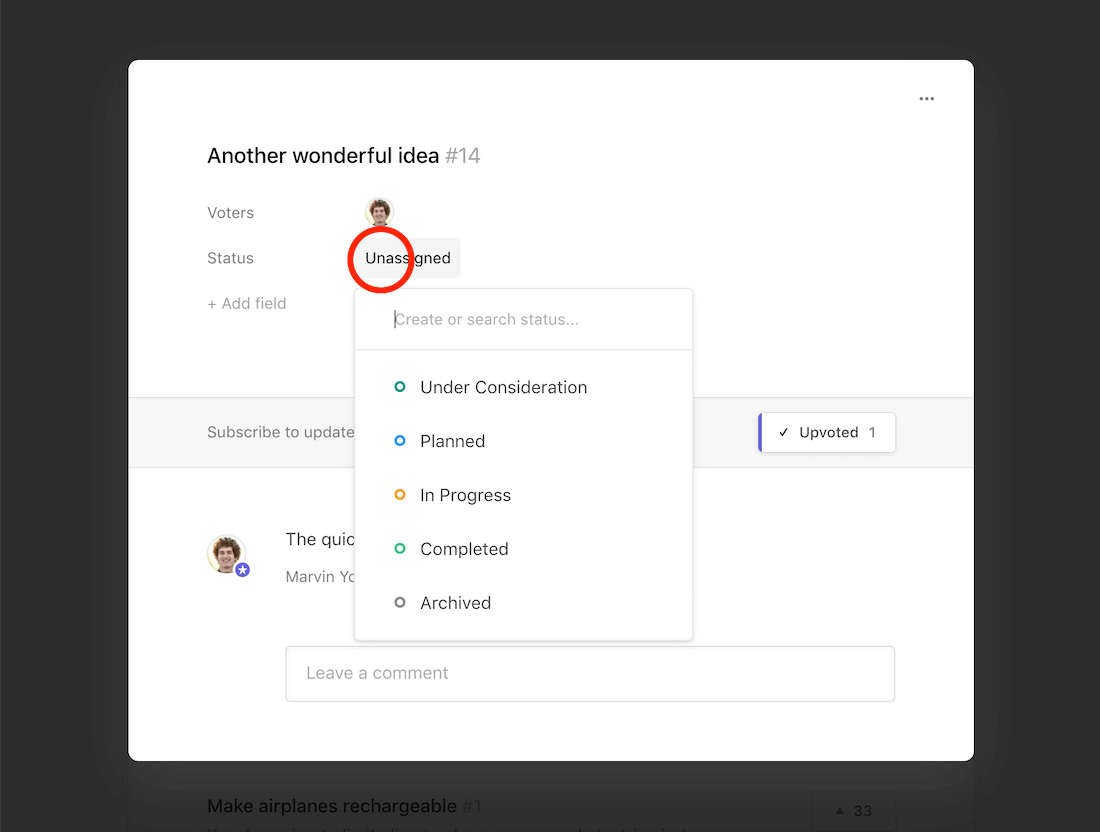 Customizing statuses
Nolt has a fully customizable status functionality. Create and name as many statuses as you need to keep everything properly labeled. Click here for some inspiration.
Disabling the roadmap view
Don't need the roadmap feature? Go to your board settings and toggle the Show roadmap view button to disable. This will remove the roadmap menu item and disable the roadmap page. However, you can still use the Status field to categorize your posts.
Related
Working with statuses
Learn how you can manage your board's statuses.