Board email notifications to users
With Nolt, you can choose who you want to notify when making a comment or status change. Notifications are sent via email, and users can opt-out of these emails at their choosing.
We recommend using the default notification settings. If you want to make any changes, please review this document carefully so that you understand who will be notified moving forward.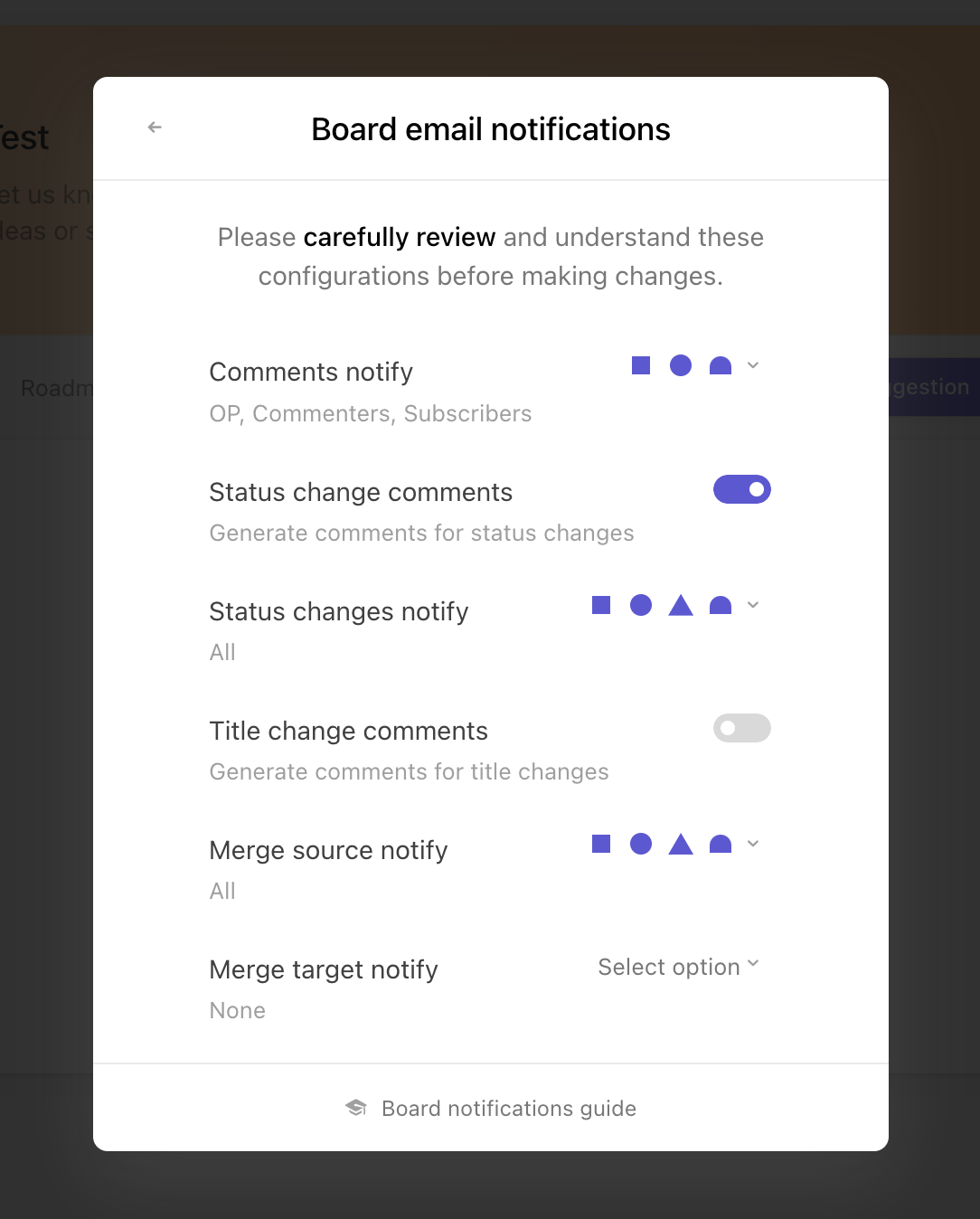 Please note that this guide covers customizing board notifications to users, not your own account notifications that you receive.
Table of Contents
Legend
| | |
| --- | --- |
| | Original poster |
| | Commenters |
| | Upvoters |
| | Subscribers |
A comment is used to generate a notification that is sent to a user via email. Comments are generated for:
Comments on posts
Status changes
Post title changes
Merges
This setting controls who is notified when a comment is posted.
By default, comments will notify:
By default, status changes generate comments underneath a post that indicate the change. You can disable this by toggling off Status change comments. If you turn this off, then no comments will be generated from status changes, which means no notifications will be sent.

Status changes notify
Here, you can select who is notified by status change comments. By default, OP, Commenters, Upvoters, and Subscribers are notified. We recommend keeping this setting as-is, as every group of these users will likely be interested in a status change.
By default, comments are not generated for title changes. If you turn this on, then it will generate comments for title changes.

Merge source notify
When a post is merged, it generates a comment (and hence, a notification):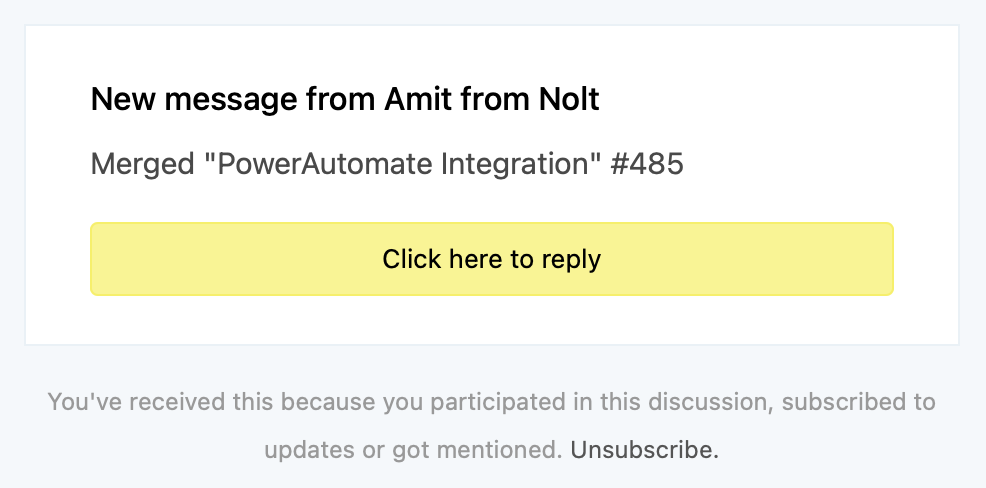 In a merge scenario, there is the source (the post that is being merged into another) and the target (the post that it is being merged into).
The Merge source notify setting determines who is notified from the source post when a merge is complete.
By default, all users from the source post are notified.
Merge target notify
The Merge target notify setting determines who is notified from the source post when a merge is completed. By default, no users from the target post are notified.